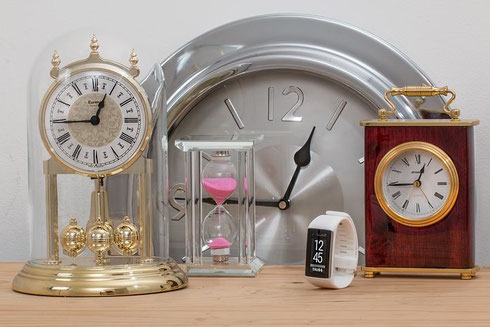 ---
So here we are, we will have to keep the kids busy for 15 days or more, without losing our mind and without gaining weight 😜
To help you organize yourself in the face of this new situation, Family Time Saver  supports you by sharing with you our good plans and others that we have tested 💡
First thing to do: a program! Here are all our tips and tricks for a practical and complete program ... 💡
---
To reassure the children that the situation at home is under control and so that they continue to have benchmarks, like at school.
---
It depends on the time you have, whether you have to work or not, the age of the children. Try as much as possible to include:
a learning time
a sport moment
manual activity
free time
fresh air (in the garden or on the terrace)
---
Take the time to write down what you would like to do with your children and be realistic according to your abilities !. If you are alone, you may give the children more free time. If there are two of you, someone can load in the morning and the other in the afternoon or alternate every day.
---
To inspire you, you will find below a detailed program we have set up for children between +/- 4 and 10 years old.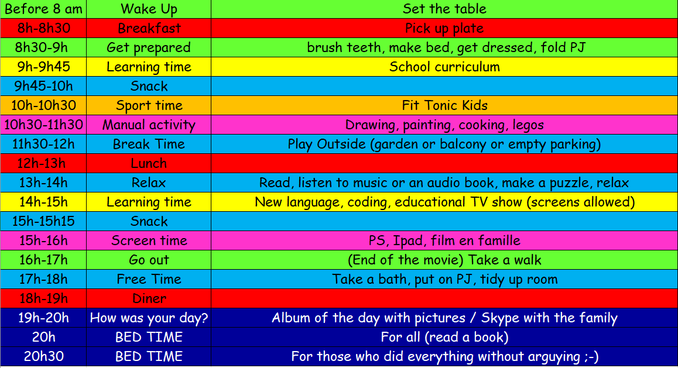 We will tell you how it went tomorrow and if we had to adapt the program ;-)
---
Other calendars are circulating on social networks. We were inspired by these:
---
Did you like this article? 👍 You can show it to us on our Facebook page and share it with other overwhelmed parents:
---
For other good tips, subscribe to our newsletter
---
Would you like more information on our personalized concierge services for overworked parents?
Contact Us
hello@familytimesaver.be
Rue du Ham 72,
1180 Uccle
Bruxelles, Belgique
One click and we will call you back