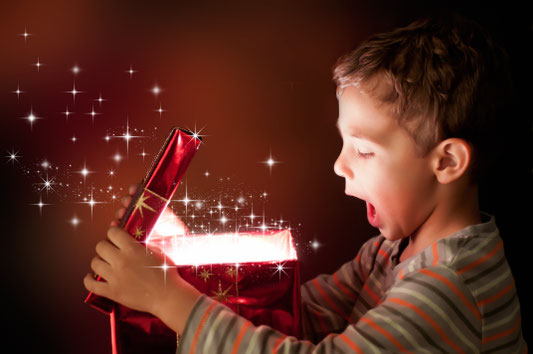 Only a few days left to participate to the various campaigns which aim to offer a festive Christmas to the most disadvantaged, and more particularly to children 😊🎄🎅Food, clothes, toys, hygienic products… A great opportunity to do a great family action and explain to children the true meaning of the holidays 🙏 To make your task easier, Family Time Saver has listed some of the operations taking place right now. What? How? When? Everything is there! So follow your heart! ❤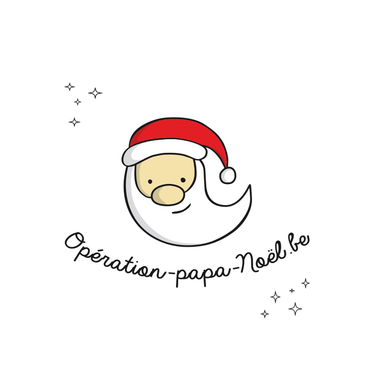 Papa Noël campaign
WHAT? Papa Noël campaign is a great initiative to offer a beautiful Christmas to children in need. With the magic of Christmas operating, become an "elf" and offer a gift (nicely wrapped) by December 24th to one of the children in need registered in the Santa Claus database (you will receive an email with the preferences of the child).
HOW? Click on this link to become an elf and discover the child to whom you will give a smile for Christmas Eve.
WHEN? The gift must arrive before December 24 😉
Shoe-Box campaign
WHAT? Prepare a shoe box containing 10 foods and drinks: non-alcoholic, non-perishable, easy to open and ready to eat… and a small greeting card. Wrap it as a Christmas gift ... These gifts are distributed by several aid associations during the holiday season (Les Samaritains, les Restos du Cœur, le SAMU Social, Saint-Vincent de Paul, Poverello…).
HOW? Boxes are to be dropped off at one of the storage locations listed here .
WHEN? Between december 1st and december 21st 2019.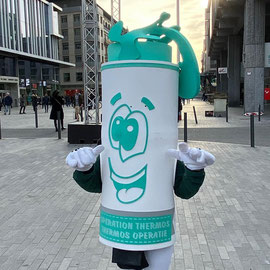 Thermos campaign
WHAT? Thermos campaign is a team of volunteers who offer meals to the homeless. Each year, the association organizes a Christmas evening for everyone so that everyone can celebrate Christmas. Volunteers and their followers meet at the station where buses will take guests into a room for them to have fun until the end of the night. A unique meal and a dancing evening await them. In order to be able to distribute, the association mainly needs equipment, whether for meal preparation or transportation. Here is the list of what the association needs in priority.
HOW? Contact the association to find out where and when to deposit your donations: contact 
WHEN? From november 1st to April 30th 2019 
INFO: https://www.operationthermos.be/
Good to know : Thermos campaign gathers every evening at 8 p.m. at the Botanical Station to offer hot meals to those who need it so much 🙏
Noël Magique campaign
WHAT? A great idea, simple and quick. Here, a message = a donation. For each message sent to the attention of hospitalized children, but also to pediatric staff who will spend the holidays by their side, 1 € of toys is added by Good-4-You in Santa's hood. These toys and these messages are delivered at the same time in all pediatric departments, aka… Christmas night!
HOW? Choose the pediatric service of your choice (1 free click = 1 € offered) and send your message via this link.
WHEN? Until december 24th to collect 15,000 small solidarity clicks and offer € 15,000 of toys at Christmas for hospitalized children.
INFO : https://construisons-un-monde-meilleur.net/avec/good-4you/noel-magique/principle
You know what you have to do... 🎅🎁🎄
If you are aware of other Christmas campaigns that you would like to share, don't hesitate to do so in the comment section 👇
---
Did you like this article? 👍 You can show it to us on our Facebook page and let your friends know about it as well: 
---
FOR OTHER GOOD IDEAS, SUBSCRIBE TO OUR NEWSLETTER
---
Would you like more information about our customised concierge services for overworked parents? 
Contact us
hello@familytimesaver.be
Rue du Ham 72,
1180 Uccle
Bruxelles, Belgique
Follow us
Follow us
One click and we will call you back