The Easter holidays begin tomorrow night! ⛱
Don't worry, Family Time Saver is always here for you!
 🏃  3, 2, 1, here are the original activities that  Family Time Saver  has found for you :
A pyjama party at the museum !
At Napoleon's last HQ on April 12th and 19th from 6:30 pm to 9:30 pm.
At 6 pm, the museum's keeper turns off the lights and closes the gate of Napoleon's Last HQ. This custom will change on Fridays April 12th and 19th with the pajama party organized for children aged 9 and beyond and their families! Under the light of the lanterns and dressed in their best pajamas, they will discover the museum differently, trusting the voice of the host while forgetting the melody of the drum that resonates as soon as the sky darkens ... If they come out unscathed from this night tour, they will sit in front of a big screen to watch a contemporary cartoon related to the theme ... While eating popcorn!
Info : https://www.quefaire.be/pyjama-party-au-musee-du-949969.shtml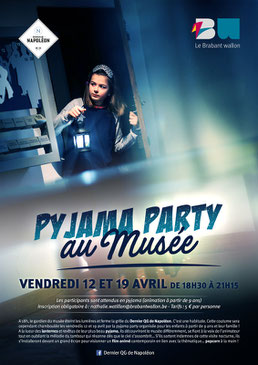 A slow amusement park: Holy Proust!
For adults and children aged 8 and beyond on April 20th and 21st at the Emines Cultural Center.
Behind this park hides the ambition to slow down a world that runs too fast. Forget the rollercoasters and the thrills, Holy Proust offers original attractions and sweet sensations that smell as good as a Proust Madeleine cake.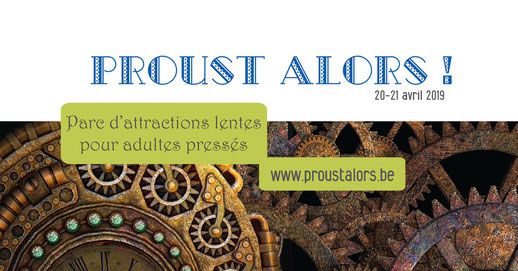 Small Zozoos at the Aquarium-Museum of Liège :
This brand new space, located at the Museum, is dedicated to toddlers aged between 0 and 5 years old. Parents and children can do different activities together: compare themselves to animals, imitate their posture, find where some are hidden ... The space is subdivided into 2 parts: one reserved for 0-2 years old; the other is dedicated to 2-5 years old. In this room, children (like their parents) can touch and manipulate everything in it. The room is accessible every day during the school holidays.
Info : http://aquarium-museum.uliege.be/a-decouvrir/petits-zozoos/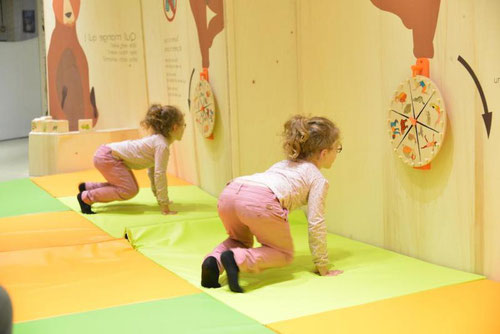 WAOUW treasure chests at the Coudenberg  from April 6th to 21st
You'd like to explore? Guess? Find? Create? Laugh? Tell tales? Just get into the Waouw!
Upon arrival, you will receive a key that opens a number of chests containing a variety of activities which allow you to discover some aspects of the Coudenberg Palace: what it used to look like, how it grew, its history, our collection of archaeological objects, archaeology itself....
The games, which are played alone or with others, will allow you to discover in a fun way the old palace of Brussels.
Info : https://coudenberg.brussels/en/news/waouw-treasure-chests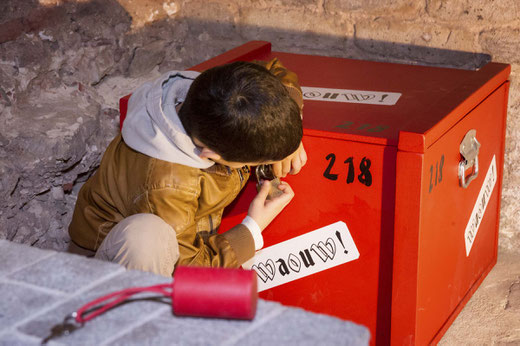 Murder at the Museum is back at the Museum of Fantastic Art from Saturday 6th to Monday 22nd of April from 2 PM to PM .
In the building at 7 American Street, the lifeless body of the Curator is discovered in troubling circumstances. But who could have killed this world-renowned curator?
Discovering the Museum of Fantastic Art, one of the strangest and most surprising places in Brussels, and try to solve this puzzle. Upon arrival you receive an investigator form with the first clues. On this one, 7 characters are presumed murderers, 7 weapons were found in 7 different places, and it is by elimination and with a good dose of logic that you will find the right character, weapon and place that will close the investigation. The 7 characters suspected of the crime are all, each in their own way, closely linked to the museum and its curator... An ideal animation for budding investigators, their friends and their families.
Info : https://www.fantastic-museum.be/fr/events/198_meurtre-musee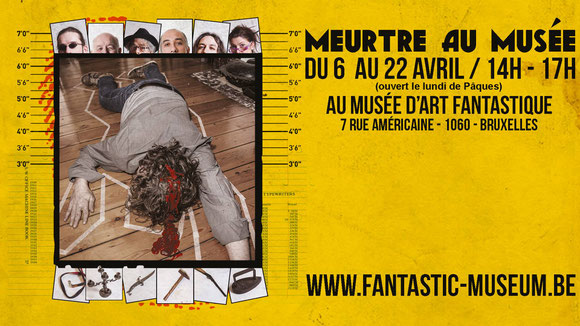 Family Time Saver wishes you wonderful holidays and a happy Easter !
Feel free to share and comment ⬇️