You were waiting for them, weren't you? There are so many Ideas to keep the whole family 👨‍👩‍👧‍👦  busy during this week of Carnival holidays. Musicals, festivals and exhibitions, Family Time Saver finally reveals its selection of "the places to be": 
🎹 MUSICALS :
The Little Prince" by Saint-Exupéry – A family event for children from 5 years in Charleroi, Namur and Brussels
 "I learned to fly planes, I flew all over the world, I had a lot of contacts with lots of serious people in my life, I lived a lot I saw them very closely, it did not really improve my opinion ... " The story of the wonderful encounter of the airman and the Little Prince who asks him to draw a sheep.
Info: http://www.mytyl.eu/
📜 FAMILY ANIMATION IN THE LAST NAPOLEON HQ:
Follow a soldier of Napoleon's army and a peasant and go back in time! The two acolytes have for mission to find the farm which was occupied by the Emperor and his soldiers on June 17 and 18, 1815. Once they have found it they will settle there to tell their anecdotes to the children and to their companions ...
From 9 years old, compulsory registration: nathalie.watillon@brabantwallon.be
Infos: https://www.destinationbw.be/en/animation-en-famille-au-dernier-quartier-general-de-napoleon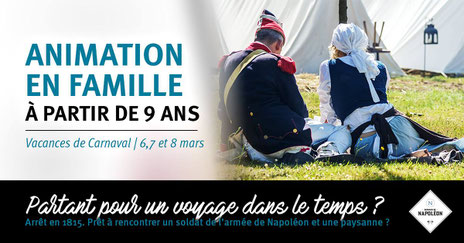 🎧 FESTIVALS  :
Kidzik welcomes you to the 8th edition of its unavoidable youth musical festival.
Throughout the month of March, discover original music, unusual entertainment and friendly places. A dozen places will resonate to the sounds of guitars, keyboards, drums, clarinets and other sousaphones! Kidzik has the children singing and dancing in the capital to raise their awareness of classical music as well as rock and jazz.
Infos : http://bxl.kidzik.be/programme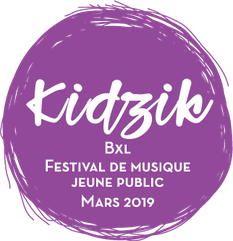 Anima, The Brussels Animation Film Festival, is ready for its 38th edition from March 1st to 10th.
In Flagey, the festival will offer, among other things, all its previews with the international feature film competition, national and international competitions of short films and student films, the Futuranima Professional Days, free workshops of introduction to animated films for children, a one-week workshop for teens, meetings with directors, an exhibition, concerts, the Animated Night… For children of all ages!
http://www.animafestival.be/index.php?pageID=9&dayID=59&catID=1&ln=3&lnc=3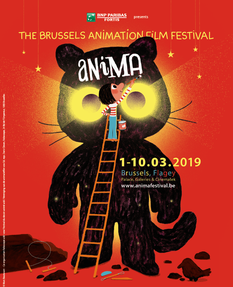 VISITS OF INTERACTIVE MUSEUMS: :
SPACE HEROES at the Euro Space Center
As a Space Hero, you'll go outside and take part in a space mission using a tablet. You'll travel through space-time in four different worlds: the conquest of space, telecommunications, astronomy and the space industry. You'll take up challenges (thought, agility, observation) and earn points based on your speed and the accuracy of your answers…as well as on the features of your character! Don't make a mistake, pick the right avatar!
https://www.eurospacecenter.be/en/activity/space-heroes
The Prehistomuseum
Live the experience of our humanity by an original and offbeat encounter with prehistory and archeology.
We invite you to discover 13 exhibitions / unique, original, scientific, playful, offbeat experiences ...
These are 30 hectares of experiences in the heart of a forest between Liège and Huy to live without moderation in all weathers for the whole family! If you wish, you can also go to the info point of the Conservatory where you can register for 1 or more workshops and visit the Cave of Ramioul. A tip: bring your baby carrier with you in addition to your stroller!
Info: https://www.prehisto.museum/le-prehistomuseum/
Family Time Saver wishes you a relaxing, enlightening and carnivalesque vacation.
For any further information, do not hesitate to contact us at ☎ 0476595758 or hello@familytimesaver.be.